Get ConvertKit Working Without You Doing The Work
Get a ConvertKit Certified Expert dedicated for an entire day building it for you.
You don't need a large list to sell and convert at a high rate
You've been led to believe that in order to sell to your list, you need …
A copywriter to write all your emails
A developer to make it all work
And the tech know-how to keep it running day-to-day
The reality is …
You don't have time to waste watching countless videos and articles.
You shouldn't need to buy a course just to learn something that can easily be done for you.
You want to spend time in your own zone of genius.
Imagine this for a second
You wake up, grab your morning beverage of choice (I'm a ☕ drinker myself…you?), and get started on your day.
Instead of wondering how you are going to bring leads in the business and then convert them into customers, you've got a ConvertKit Certified Expert for the entire day focused on getting this done for you.
I work to complete your project while you are doing more valuable work.
TRUSTED BY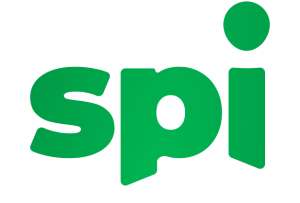 No more having the tech stop you in your tracks from growing your business. I built my Book Me For The Day service specifically to deliver you immediate results in one day!
As a developer for over 20 years and an email marketer for over 10 years, I've designed this to be seamless and productive which allows us to get an amazing amount of work done in a short time.
What happens during your day all depends on your goals. While it may not result in the full-on campaign strategy and implementation you may ultimately need, it will drive revenue into the business and get you immediate results.
This service is geared more towards the implementation side of things vs strategy, but I DO bring my experience, knowledge, and research to apply best practices.
Here are a few projects that I can typically get done in a day:
Visual Automations and Sequences: using Visual Automations to drive subscribers into sequences allows you to be able to push and pull them out at any time.
Membership Onboarding Sequences: communicate the best parts of your membership immediately when a new member joins
Rules vs Visual Automations: don't know which one to use? I can help you clean up your rules by converting them into visual automations for more flexbility
Add hidden fields into forms: want to know if Ads are driving subscribers? Store UTM parameters for tracking on your subscribers when they opt-in.
Segmentation profiling: go beyond the customer/non-customer segmentation and really create an experience for your subscribers so that they are most likely to buy
Setting up Deadline Funnel for One-Time Offers and Launches
Creating a Lead Magnet and a Follow-Up sequence
High-Ticket Sales Funnel: your lead magnet to booking an appointment to sale sequences and visual automations
Maybe you need a bit of each?
That's why this program exists. Let's discuss your goals and what is realistic to get done for you in one day.
What Others Have Said…
How It Works
First…
Pick Your Day
Pick the day that works best for you.
No I don't need you to be on Zoom all day with me (that's one boring show). Just available if there are any questions in real-time. So best to not choose a day where you are travelling or at a conference.
Next…
Give Me Your List
List all the things that you'd like to get done inside your ConvertKit account.
We'd scheduled a quick Kickoff Call prior to the "Working day" so that we could prioritize them, knowing that there's a good chance some of them may not get done during that day.
Then…
Your Day
Not much for you to do on this day.
I get to work bright and early on the prioritized list. You essentially go about your day. At the end of the day, we'll have one final call to walk through your account and make sure you have everything you need.
Support
For 30 Days After
You have me for 30-days of support, where I won't do any work inside your account, but you can ask me questions and I'll respond via email or Loom videos to support you.
Let's get you booked in
You will lock in your day once everything is completed.
If you do not complete the form, you may run the risk of losing your day.
Working Day Hours of Operation are 8AM – 4PM EST
(an hour in there for lunch – a man's gotta eat right?)